Download the PowerScripts Updater
The PowerScripts Updater will connect to our servers to automatically download the latest version of PowerScripts. Once installed you can run the PowerScripts Updater anytime in the future to install updates.


System Requirements
• Windows PC or Apple MacOS (OS X)
• Adobe Illustrator Creative Cloud 2015 or later installed
• An active Internet connection.

If you are having problems installing to Illustrator 2021, visit https://www.o2creative.co.nz/wiki/doku.php?id=installhelp
How to Install PowerScripts
Step 1: Install the PowerScripts ZXP Updater
Close Adobe Illustrator
Note: You do not need to uninstall or deactivate any previous powerScript installations before installing this update.
Download and install the PowerScripts ZXP Updater for Windows or OSX

On Windows, Unzip the installer, and run the exe to install
On Apple OSX, Copy the file to your Application Folder, then RIGHT CLICK or Control-click on the PowerScripts Updater and select open to run
If you see any security warnings, see the bottom of this page for help

Run the PowerScripts ZXP Updater, then click [Download & Install] to install the latest version of PowerScripts to Adobe Illustrator



Step 2: Enable the extension in Illustrator
Run Adobe Illustrator
From the window menu choose Extensions > PowerScripts to open the extension



We recommend docking the PowerScript panel so it will automatically load every time you start illustrator
Follow the steps in PowerScripts to register and activate the extension.
---
Installation Security Issues
As a small independent developer I don't currently pay the high fees or jump through red-tape required to register as an identified developer with Apple or Microsoft or sell through their App stores which would require me to charge you more to cover the additional store fees.

During installation you might get these scary looking warnings, you can safely bypass these to install the software. This software safe to use and not malicious, a scan / check with your anti-virus software will verify this.

Thank you for supporting small independent developers!
Apple OS X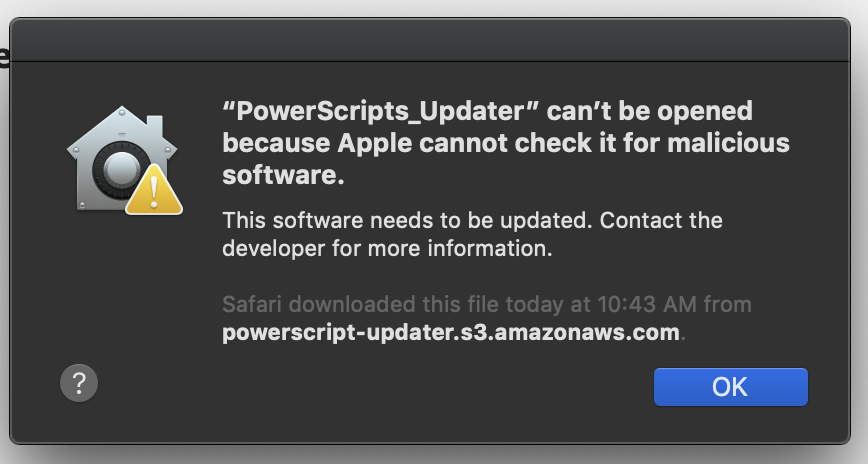 To open an unsigned app, you need to RIGHT-CLICK or Control-click the app and select "Open". This works on macOS Sierra as well as previous versions of macOS. For more information from Apple see https://support.apple.com/en-gb/guide/mac-help/mh40616/mac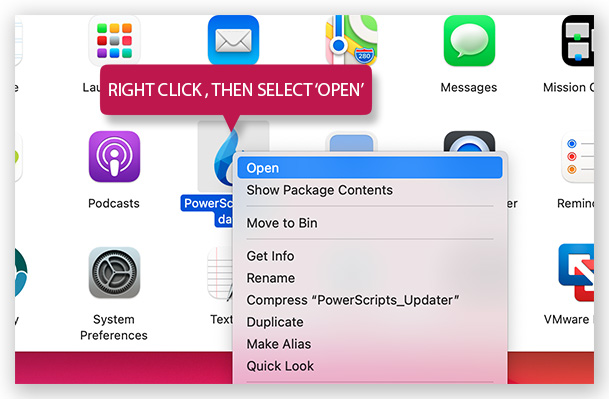 Alternatively on older versions of OSX you can go to System Preferences > Security and Privacy and unblock the Installer. (You may need to do this twice, once for the installer, and a second time for the embedded Adobe ZXP installer.)

Follow the full process here at Apple Support https://support.apple.com/en-au/HT202491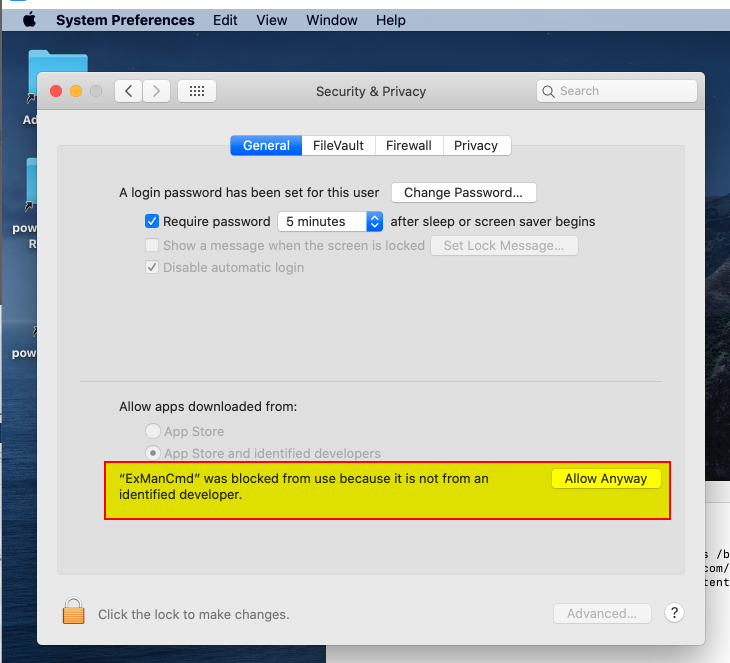 Windows 10
When installing on windows you may get the error that the install program is from an unidentified developer, This is just a warning as to continue click "More Info" and then [Run Anyway].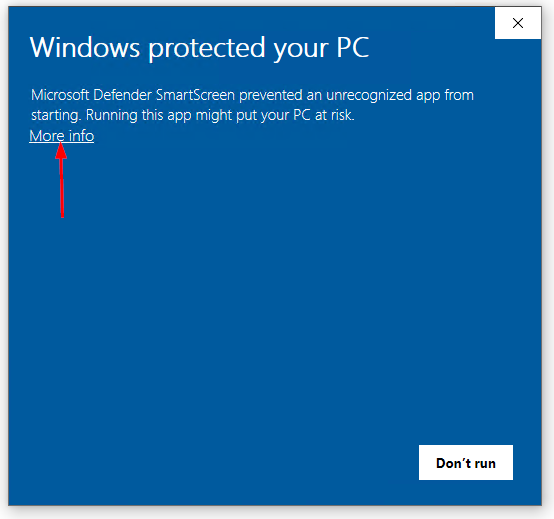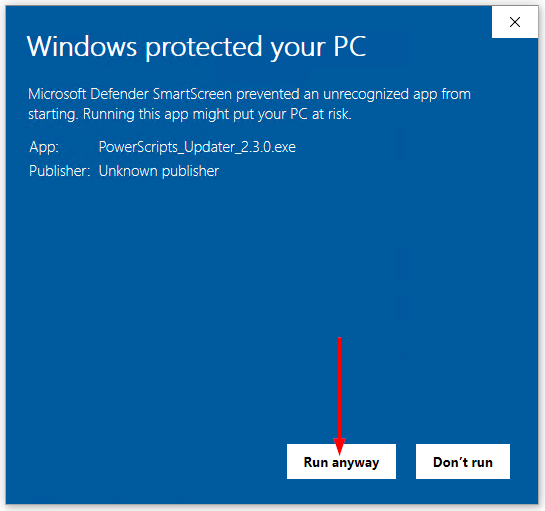 Support
If you have any issues installing this software please send a detailed description and screen-shots of the issue to:
Email
info@o2creative.co.nz