Manually Installing HotKey and QuickKey Script files
On some computers, PowerScripts can not automatically install the script files due to security permissions on your computer. In this case, you will need to manually copy the hotkey scripts folder to the Adobe Illustrator scripts folder by following the steps below.
You will only need to do this once.
Without these files, the Hot Keys and Quick keys will not work.
Step 1
Click the [Create Scripts] Button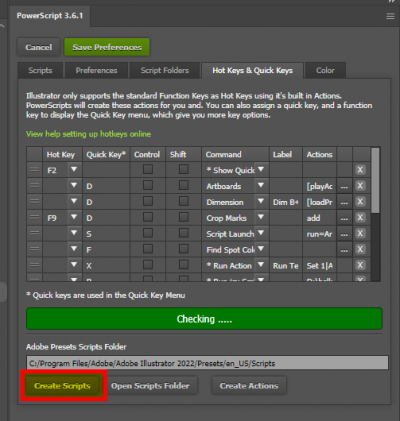 Step 2
When the PowerScripts fails to copy the files automatically, it will prompt you to open two folders, click [ok]
Step 3
Two folders will open on your computer, Copy the "PowerScripts_HotKeys" folder from one folder to the Adobe Illustrator Scripts folder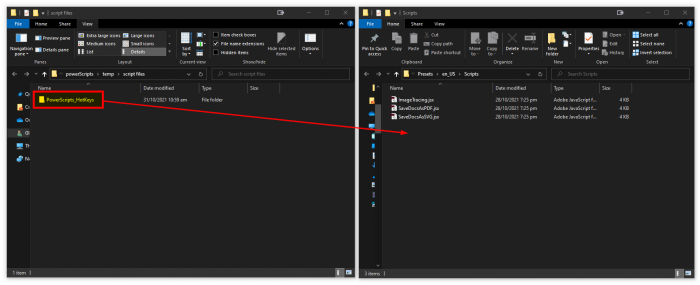 Step 4
Step 5
Click [OK] and PowerScripts will check if the files are in the correct location, if you have followed the steps correctly you will see a Green box indicating the files were successfully copied.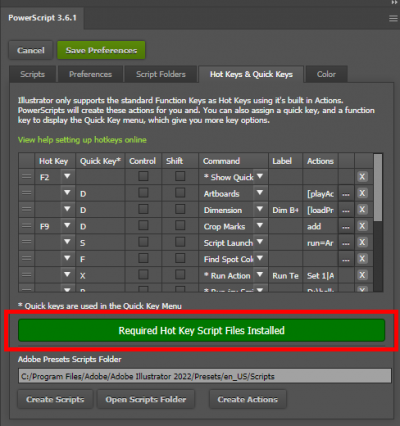 Step 6
Save your preferences, and restart Illustrator,
---